Lily Allen will never to move to the U.S. It is because the singer thinks Americans are too vain.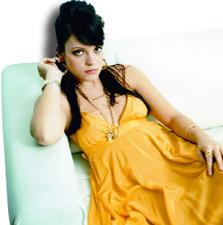 The "Smile" singer admits she wouldn't like to follow in the footsteps of fellow British Robbie Williams and Victoria Beckham and move to Los Angeles even if she was allowed into the country.
She revealed, "I can't even get into America now but I wouldn't want to anyway. It's all about aesthetics over there and that isn't really what life is all about. L.A.'s just weird, it's chaotic but flat – a bit like purgatory."
The 22-year-old singer missed the MTV Video Music awards in Las Vegas last month because U.S. officials withdrew her work.
Comments
comments