Lily Cole, who is a model of Marks & Spencer, sets pulses racing in a sexy [email protected] shoot for French Playboy.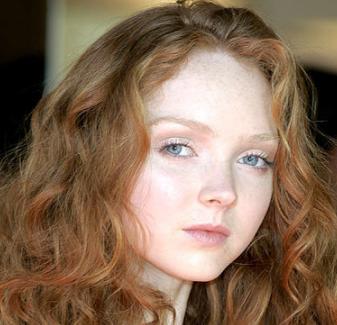 The redhead model, who is famous with her conservative photo shoots with Marks & Spencer, decided to strip and posed with a giant teddy bear on the cover of the classy magazine.
The model, who wore only pigtails and white socks, showed her look of innocence and seduction that has caused an uproar amongst Christian groups. Her picture, which is in the cover of the October edition, clutches the giant pink teddy bear to preserve her modesty.
The 20-year-old model, who has been accepted at Cambridge University, is featured in a 14-page spread inside the French Playboy's magazine. She thinks that her nude photo that it is an art, saying:
"This is not just any [email protected] photo, it's art."
The photo shoot is said to have been inspired by the cover of French musician Serge Gainsbourg's 1971 album Histoire de Melody Nelson.
In the interview which accompanies the Playboy photos, Miss Cole tries to justify her decision to pose nude.
Lily Cole: "Nudity has always existed in art, and I think that, given the right conditions, it doesn't necessarily "debase" any more than it celebrates or represents the human body."
The magazine pictures triggered controversy even before their release.
There have been calls from some corners for Miss Cole to be dropped by M&S, and a Christian Voice spokesman called on customers to boycott the store.
But a spokesman for M&S declared: "Lily Cole is a popular, high-profile model who is very much in demand, and this is one of the key reasons why we have chosen to work with her. It's entirely her own choice as to what other work she accepts and we would not wish to interfere with her career."
Meanwhile the fashion director of French Playboy insists that Lily Cole is the essence of the magazine.
Alex Aikiu explained: "For us, Playboy isn't Pamela Anderson. It doesn't matter how big your boobs are – it's about what's inside the woman. It's all about being sweet and innocent."
Comments
comments