Lindsay Lohan's Hollywood Hills home has been burglarized, the actress' manager-mom Dina, has confirmed by a report.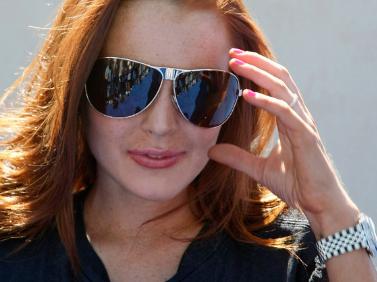 "It's true," Dina said of the TMZ report Lindsay arrived home early this morning to discover that her home appeared to have been burglarized. "The safe was ripped out of the wall, and the door was off the hinges and door handles removed," Dina says. "Bags, shoes and jewelry were taken too. Thank God she wasn't home."
And Dina adds, Lindsay was planning to move, even before it occurred: "Ali and Linds just left me in New York, and left people in charge to pack, as we are moving her to a safer place."
As for Lindsay's frame of mind post break-in, Dina tells PEOPLE, "She is okay, but upset." She adds that before arriving home, Lindsay – currently working on the 2010 crime thriller Machete, costarring Robert DeNiro and Jessica Alba – attended a birthday celebration in Malibu for a family friend.
Meanwhile, LAPDsaid: "All we can confirm is that we are investigating a possible break in at the residence and we still have officers on the scene. We got a call shortly before 7 a.m. this morning and it's still under investigation. No arrests have been made." In May, police were also called to the actress' home after a surveillance video showed what looked like an attempted break-in.
Comments
comments