Lindsay Lohan has sparked lesbian speculations after holding hands with new best friend Courtenay Semel.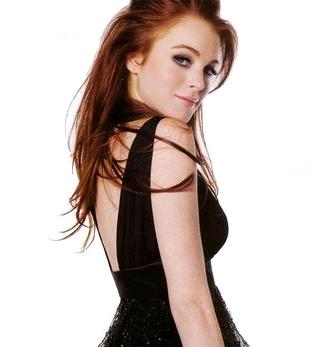 The "Freaky Friday" actress and her friend, the daughter of Yahoo! CEO Terry Semel, have become inseparable recently and last week attended a housewarming party at the Los Angeles home of Jeanette Longoria together.
A fellow partygoer revealed, "Lindsay came with Courtenay to the party around midnight and they stayed for an hour. The girls held hands and were with each other the whole time. Every time I see Lindsay, there's Courtenay. They are always together."
While at the party, Lindsay, 21, and Courtenay, 28, referred to themselves as "roommates" and told guests they had been living together in Los Angeles for about a month. They left the party together and were seen shopping in Beverly Hills the next day.
A representative for Lindsay said, "The two are good friends, nothing more."
The troubled actress was said to be nervous at Jeanette Longoria's party, where other guests included Diana Ross' son Evan Ross and Brandon Davis.
The party insider added, "Lindsay seemed really nervous. It was the first time she's seen a lot of people from her past life and she seemed socially awkward – like she was sticking by Courtenay for support."
Comments
comments