A handwritten letter in which Diana, Princess of Wales indicated that the Prince of Wales was plotting to kill her so he could marry Tiggy Legge-Bourke, the former nanny to Princes William and Harry, has been shown at the inquest into her death.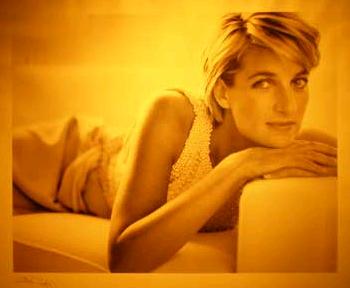 The note was sent to Paul Burrell, the princess's then butler, in October 1993, 10 months after her separation from Prince Charles was announced, which you could see here.
She wrote, "I am sitting here at my desk today in October, longing for someone to hug me and encourage me to keep strong and hold my head high. This particular phase in my life is the most dangerous – my husband is planning 'an accident' in my car, brake failure and serious head injury in order to make the path clear for him to marry Tiggy. Camilla is nothing but a decoy, so we are all being used by the man in every sense of the word."
The letter has been shown at the inquest at the Royal Courts of Justice in London to witnesses who have been challenged over their assertions that the princess did not fear for her safety.
Mohamed Fayed, the father of the princess's boyfriend, Dodi Fayed, claimed that the couple were killed by MI6 on the orders of Prince Philip to prevent them marrying and having a Muslim baby.
Michael Mansfield, QC, representing Mr Fayed, has suggested to close friends of the princess that she had expressed fears for her safety, which they have denied.
During questioning on Tuesday, the letter was shown to Lucia Flecha da Lima, the wife of the former Brazilian ambassador to London and one of the princess's closest confidantes. She revealed that the princess had never expressed fears for her safety, saying, "I still don't believe in it. Paul Burrell was perfectly capable of imitating Princess Diana's handwriting. I don't believe she was fearing for her life, especially from Prince Charles, the future king of your country."
The inquest has already been told that in October 1995 the princess told Lord Mishcon, her solicitor, that "reliable sources" had informed her of the prince's plans "that she and Camilla would be put aside".
Comments
comments