Marissa Tomei shows a little skin in Sidney Lumet's crime drama "Before the Devil Knows You're Dead."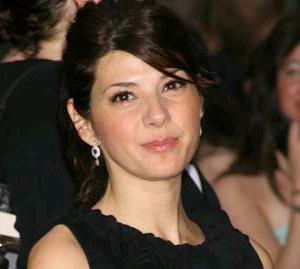 The scenes have been leaked online with both video and photos, which you could see here. You can also download 3 .avi clips from Rapidshare.
"Before the Devil Knows Your Dead" stars Philip Seymour Hoffman, Ethan Hawke, Albert Finney, and Marissa Tomei. The film focused on the story of two brothers who organize a robbery of their parents jewelry store that goes horribly wrong.
Meanwhile, Marissa Tomei has agreed to help announce the nominations for the upcoming Critics' Choice Awards.
The actress joined Neil Rosen, chairman of the New York chapter of the Broadcast Film Critics Association, and VH1 General Manager Tom Calderone to announce the nominees recently at VH1 headquarters in New York.
Comments
comments