Lindsay Lohan was back on set of ABC's Ugly Betty in New York City on Tuesday, July 22, for another guest appearance as Kimberly. She filmed a scene alongside America Ferrera who plays the lead role of Betty.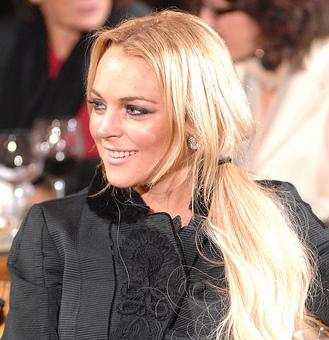 The "Freaky Friday" actress was colorfully dressed in a scarlet tank, light blue pants and white sneakers. She accessorized with white hoop earrings and left her long blond hair open.
The 21-year-old actress looked cheerful and spent most of her time between shots texting or talking to people.
Lindsay Lohan, who recently wrapped up filming for her upcoming movie "Labor Pains", appears to be totally focused on her work. Whatever be the nature of her relationship with Samantha Ronson it appears to be doing her a lot of good.
This is the third season for the award winning TV comedy show. The production of the show has moved from Los Angeles to Silvercup Studios in Queens, New York City.
Comments
comments