Lindsay Lohan appeared on Sunday night's "Jimmy Kimmel Live! After the Academy Awards" as she made fun of her current court case.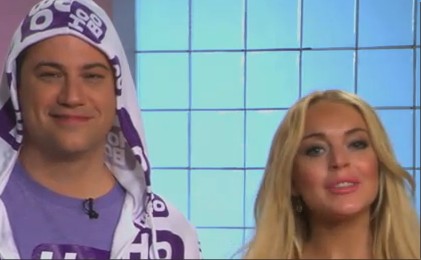 The blonde actress featured on a mock workout video infomercial, which included a host of leading ladies pretending they got in great shape by making gyrating moves with their pelvises.
Lindsay first helped Jimmy K to promote his fitness regime. Later, she reappeared in the skit as the fake infomercial came to a close.