Lindsay Lohan was seen breaking her sobriety on New Year's Eve, but her lawyer Blair Berk revealed the actress is "back on track."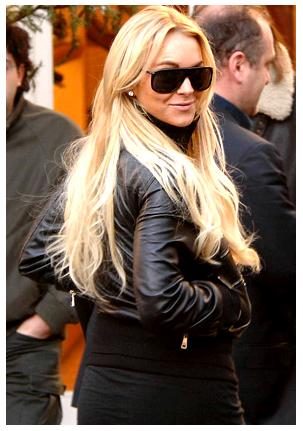 The "Freaky Friday" actress was caught on video drinking champagne directly from the bottle shortly at a bash during the 12th Annual Capri Hollywood Film Festival in Italy, December 31.
In a statement of her lawyer, Blair Berk revealed, "After being handed a champagne bottle while on a dance floor in Italy on New Year's Eve and drinking from it, the good news is that Lindsay immediately stopped, called her sponsor, and got herself back on track. There is no magic cure here. Unfortunately, Lindsay has to share her 'one-day at a time' with the entire world."
Meanwhile, it seems that Lindsay Lohan is so cash-strapped; she is openly trying to get money out of her acquaintances.
A friend of the 21-year-old actress has revealed that Lohan is openly begging her pals for money.
A source has revealed that the star was paid a sum in the mid-five figures this week for endorsing Ariva – the smoking cessation product.
However, the representatives of Ariva dismissed claims that it is paying Lohan after she was spotted smoking.
Comments
comments