"We are taking a brief break so I can focus on myself," Lindsay Lohan says in a statement when confirming her separation from lesbian lover Samantha Ronson.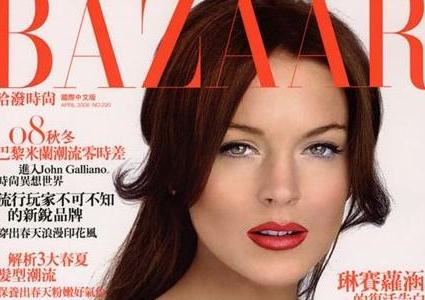 After months of chatter and speculation, Lindsay Lohan has finally confirmed that she and her lesbian lover DJ Samantha Ronson have broken up. "We are taking a brief break so I can focus on myself," so she told E! News on Monday, April 6.
The same-sex lovers reportedly decided to call it quits Monday morning after having a rough weekend. Perez Hilton claimed Lindsay accused Samantha of cheating on her. "I was right all along. Cheat. Being cheated on does wonders to you. I'm doing this publicly because u&ur (sic) friends call People mag.. So you win, you broke my heart. Now go away. I loved you," read a post on the actress-singer's Twitter page.
Moreover, it has been reported that Samantha blocked Lindsay from attending a party for sister Charlotte Ronson on Friday night, April 3. She even had security personnel preventing Lindsay from entering the party scene. Worse, Samantha was said to have also changed the locks on her Hollywood Hills home, where Lindsay has been living for the past six months.
"This time, Sam means it," a source said of Samantha's reaction toward her split from Lindsay. The DJ even had changed her relationship status on MySpace to single. "Aura in pleasanton is very pleasant," so read a post on her MySpace page.
Lindsay, on the other hand, is said to be struggling with the break-up and hoping that she can rekindle her romance with Samantha, whom she's been dating on and off since May 2008. At time of writing, she is spending her time with her family in Los Angeles.
Meanwhile, Lindsay Lohan posed for the cover of China's Harper's Bazaar. Perhaps they went a little heavy with the make up. Not that Lindsay needs it – she is such a beautiful girl.
Comments
comments