Nylon has Lindsay Lohan on it's cover to celebrate it's tenth anniversary.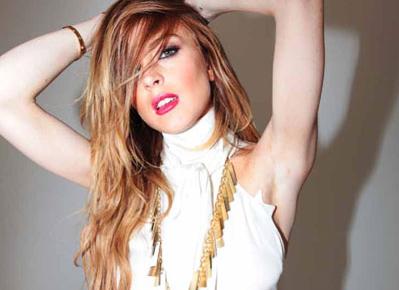 The Nylon indicated: "Lindsay Lohan is back and talking to NYLON! It's our 10th anniversary, so we knew our cover had to be huge. That meant only one thing: Lindsay Lohan. The starlet and self proclaimed "tabloid obsession" sits down with NYLON for a candid chat."
In a Q&A transcript partially posted on the magazine's website, Lohan claims she may be working with Sean Penn on something for which they would like Seth Rogen.
The problem? He won't call them back.
Here are the highlights of her interview:
On Having Her Picture Taken:
I love doing photo shoots… I mean, if I could just sign with IMG and do ad campaigns and model more, I'd do that… because that's fun for me. That's not work.
Her one Mean Girls reference:
There's not much I can do about the fact that I've become a kind of tabloid obsession. I can't change that. And yes, the websites, the gossip pages, and all of that stuff have hurt my career – they're like the Burn Books of Hollywood… but I really don't feel like I should have to prove myself to anyone because of living out my college years in the public eye. I'm glad everything happened the way it did.
She also gives Britney Spears her due in a backhanded compliment:
On Britney Spears:
She's marketed as an entertainer, which is what she is. Not necessarily as, like, an artist. And I respect that about her, cause she doesn't want to pretend.
On her future:
I'm talking to [lots of people]. One is Sean Penn – I spoke to him again the other day. We're trying to get Seth Rogen for this project, but Seth won't call us back. So call us back, Seth, if you're reading this!
Meanwhile, Lindsay Lohan hailed Natasha Richardson last night as Hollywood coped with the shock of her death.
The movie wild child, 22, who played Natasha's daughter in the 1998 remake of Disney's The Parent Trap, said: "She was a wonderful woman and actress. She treated me like I was her own."