Rihanna appeared to be trying to get her life back to normal. The 21-year-old singer was spotted out partying at Hollywood hotspot Les Deux on Wednesday night, March 18.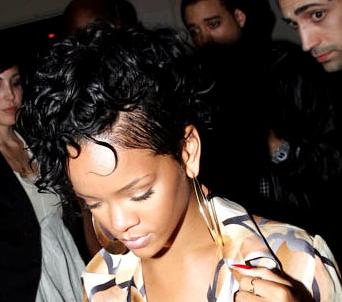 During her night out, the "Umbrella" hitmaker looked sexy in her mini dress. And Rihanna wasn't alone. The Barbadian babe danced with fellow celebrities Katy Perry and Hayden Panettiere, who recently became single.
But Rihanna found herself in the middle of a legal mess after her chauffeur-driven car was pulled over by cops that night. The driver was reportedly issued a ticket for a missing license plate and unlawfully-tinted windows.
Meanwhile, Rihanna and Chris Brown have reportedly made a sex tape.
The 'Umbrella' singer and her 19-year-old boyfriend – who has been charged with felony assault and making criminal threats following his alleged assault on her last month – are said to have filmed themselves engaging in a series of "kinky" acts.
A source revealed: "Chris and Rihanna enjoy an aggressive love life that would shock many people. Rihanna loves dressing up – including as a dominatrix – and role playing. They both have kinky sides."
Rihanna, who reconciled with Chris shortly after their altercation, but is now said to be taking time away from him to contemplate their relationship, has become increasingly concerned the footage could be made public and is desperate to keep it under wraps.
The source added: "Rihanna has no issues with her sexuality. She can be really out there. But she'd be mortified if her friends and family found this out. Rihanna isn't always the little goody-two-shoes everyone thinks she is, and Chris doesn't want or need another scandal."
Comments
comments