There are speculations that suggest Lindsay Lohan's romance, which started in rehab, is over.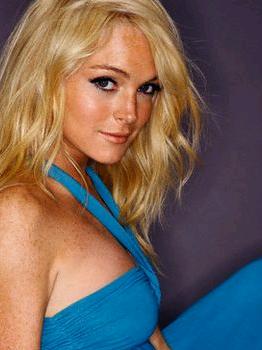 One of the claims is that she has ended it with snowboarder Riley Giles. While the two were patients at Utah's Cirque Lodge in August. But after returning to L.A. in October, with Riley joining her soon after, Lindsay realized that he doesn't fit into her high-priced, high profile lifestyle, a new report claims.
An insider revealed, "All her pals hated him. They thought he was a hick!" Another source claimed, "He was riding Lindsay's coattails. He couldn't even cough up a $20 bill when the pizza guy came!"
According to the magazine, Riley, 24, has returned home to Utah, where he's been trying to woo back his former fiancée, Breanna Tierney. An insider revealed, "He's been sending Breanna text messages says 'I miss you' and 'I have been thinking about you.'"
What about Lindsay Lohan? The report claimed she was calling and texting former boyfriends Harry Morton and Calum Best even before kicking Riley to the curb.
But despite everything, the insider admitted that Riley Giles may not be entirely in her past, saying, Lindsay "likes to go back to her exes, so you never know!"