Vanessa Hudgens who has new, "definitely more grown-up" sound from her second album gets released next year, has laughed off rumors with Zac Efron.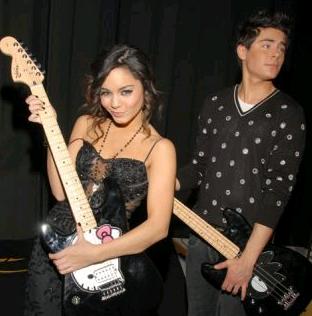 Her reaction to Zac Efron rumors? She smiled and shook her head over speculation that her romance with leading man Zac Efron is merely a publicity ploy. She revealed, "I just brush it off. People can say what they want to say. I know what's real and I know what's fake, and that's all that matters."
As for her new album, she said that she has seven songs into the record, which she expects to have out after she finishes filming the third "High School Musical" movie in the spring.
She added, "It's really fun, R&B, soulful. I'm still waiting to work with the big producers."
The 19-year-old beauty is also "trying to work out another movie before we start 'High School Musical 3' as well, but trying to figure out everyone's schedule — it's very complicated."
She was also recently spotted having a great body as she went to the gym yesterday afternoon.
Comments
comments