Lindsay Lohan, who attended the Capri Film Festival over the weekend, has been spotted kissing three men in just three days.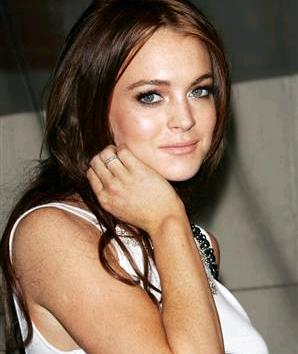 The "Freaky Friday" star was photographed in romantic clinches with three Italian "hunks" on the Italian island of Capri. First she was pictured kissing Italian waiter Alessandro Di Nunzio soon after arriving on the island on December 28, before sharing a kiss with actor Eduardo Costa the following day, which you could see here.
The 21-year-old actress was then caught on camera yesterday morning (30.12.07) canoodling with actor Dario Faiella, the son of Italian music legend Peppino Di Capri, which you could see here.
One onlooker, who was also at the Capri Film Festival, said, "Lindsay certainly likes her men and judging by her efforts over the weekend, they love her too."
Another onlooker revealed, "Lindsay is really enjoying herself in Capri. She has a thing for dark-haired Italian hunks. She wasn't content to just share a kiss with one man – it seemed like she was on a mission. She doesn't seem to have had any time for anything but men since she got here."
It was recently rumored that Lindsay is dating 28-year-old music producer J.R. Rotem, who has previously been romantically linked to Britney Spears.
Lindsay Lohan is attending the Capri Film Festival to be honored for her contribution to cinema.
Comments
comments