Vanessa Hudgens and Ashley Tisdale were seen again on Saturday when they decided to head on over to a Los Angeles drive-thru for some chicken Mcnuggets.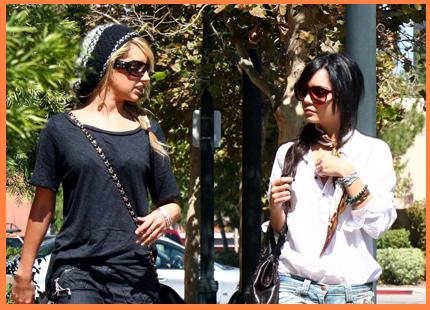 You could see the video here where the McDonalds employee dissed the "High School Musical" stars. The McDonalds employee at the window was extremely excited to receive her few minutes of fame, exclaiming "Put me on TMZ!"
The employee ended up being disappointed when she learned the mega teen stars she was about to serve were Vanessa Hudgens and Ashley Tisdale, saying in a dismissive tone, "Oh God, I thought it was somebody like Britney."
On Vanessa Hudgens, she asked, "Wasn't she butt [email protected] somewhere?" Then she then told Ashley Tisdale that she bought her backpack for her daughter for Christmas, just after referring to her as "whoever she is."
The McDonalds employee definitely upstages the giggling teen stars and takes full advantage of her probably only shot at fame.
Meanwhile, a report indicated that Vanessa Hudgens is getting a bit fed up with all of the attention Zac Efron gets from female fans. A photo showed where Vanessa looks visibly PO'd as she trails behind Zac and an adoring female fan.
The magazine indicates, "Dating a heartthrob has its drawbacks – you're constantly sharing your boyfriend with millions of adoring female fans! While Vanessa understands all the lady love towards her man, the attention seems to be taking a toll on the starlet."
Comments
comments