Lindsay Lohan, who had two separate run ins with the law earlier this year and spent an extended amount of time in rehab in Utah, is back in jail.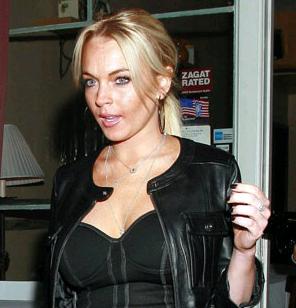 The "Freaky Friday" actress was slightly injured when her 2005 Mercedes SL-65 convertible struck a curb and shrub on Sunset Boulevard this summer. She was later located by police at the Century City Hospital and given a summons.
The next arrest of the 20-year-old actress happened in July after an incident involving a car chase with the mother of her personal assistant. That was the second incident in less than two months, and it happened less than two weeks after she left a rehab facility — her second trip to rehab this year.
Now she is finally paying the piper or in this case a short visit to the LA County revolving door that is sometime referred to as a jail. Lindsay Lohan fixed her hair, put on some make up and headed down to see if she could make it in and out of jail in under an hour.
It was close; she made it in just less than ninety minutes. According to a report, Lindsay Lohan is in jail, and now out of jail in the blink of an eye. The report indicates that Lindsay Lohan checked in — and out — of the Lynwood Jail. According to the Sheriff's website, the actress checked in at 10:30 AM and checked out at 11:54 AM.
A source at the jail revealed that Lindsay Lohan was "extremely co-operative and professional."
Comments
comments