Vanessa Hudgens and Zac Efron has sparked another split speculation. The "High School Musical" couple was spotted out on Tuesday night in Los Angeles in what was described as a secret rendezvous.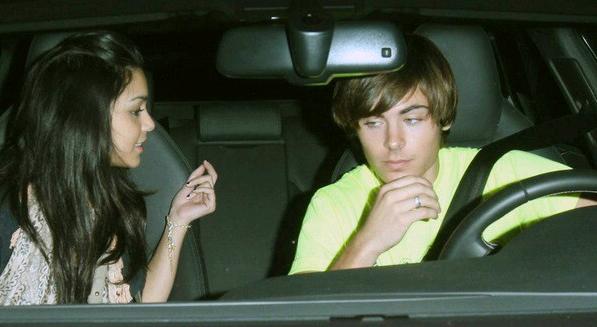 The two young stars looks like they are not happy, especially Vanessa. In one of the photos she is outside of a car that they met up in and she literally has her claws out and looks very unhappy.
However they are also sitting in a car in another photo and Zac Efron is in a classic hand on the chin pose like he is in deep thought while Vanessa Hudgens seems to be gesturing at him and trying to make a point. But again this is all pure speculation, but many are speculating that it indeed looks like she is reading him the riot act over something.
Perhaps she could just be furious that again they have been captured by the paparazzi and the whole thing may be getting tiring for the both of them.
As for the other news, Vanessa Hudgens was spotted on November 14 showing some style going for a workout. The singer-actress, together with a girlfriend, is wearing stylishly attired in white Capri pants, dark grey T-shirt, sneakers and a cap with a skull over the peak. There are also reports that she has been looking for a new pad.
Comments
comments