Lindsay Lohan is losing her hair at an alarming rate.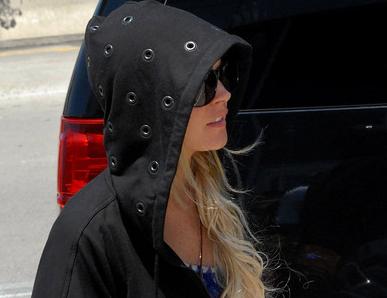 After years of abusing various hair products — dyes & extensions, etc. — the Mean Girls actress' scalp is starting to show.
And that's not all — Lohan usually leaves a trail of red hair wherever she goes!
"Lindsay has done so much to her hair, it's a wonder she hasn't lost it all!" an insider told American tabloid the National Enquirer. "She overprocesses it and gets too many extensions, which often rip her real hair out.
"You know Lindsay has been around when you see these long red hairs everywhere."
Lohan, 23, recently insisted that despite her shocking reputation and lack of movie roles, she is a very hard worker.
"I do like to go out but there aren't many girls my age who live in L.A. who don't," she said. "But what people don't realize is that I work very hard during the day.
"I am a very hard worker, there isn't much time during the day when I'm not thinking about work. I enjoy going out but I enjoy working more."
Comments
comments