Lindsay Lohan was released from Promises rehab facility over the weekend and was seen socializing almost immediately. Like the last time Lindsay left rehab, she went straight to a party – this time for Versace heir Allegra Beck.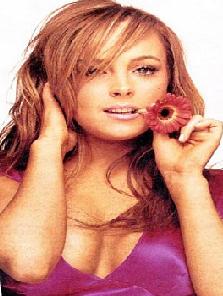 While Lindsay continues to walk a fine line, her lawyer is unimpressed with reports surrounding the car accident that sent her to rehab. The star crashed her Mercedes into a tree on May 26 and left for rehab just days after.
Blair Berk, her lawyer, is hitting back at the Los Angeles Police Department after they revealed preliminary toxicology results to the media. There is a report that the "Freaky Friday" star was twice over the legal drinking limit and had cocaine in her blood.
The lawyer revealed, "This is an ongoing investigation. It is shameful that law enforcement would be selling stories, let alone unverified ones."
Jane Robison, a spokeswoman for the Los Angeles District Attorney, continued that no case has been filed against the young actress yet. She revealed, "Our office has not received the final toxicology reports – only preliminary results – and the police have not formally filed a case yet."
Lindsay Lohan could be the latest young actress for a DUI charge, adding to the list of Paris Hilton, Nicole Richie and Eve.
Comments
comments