Lindsay Lohan, who hasn't appeared in a movie since 2007's I Know Who Killed Me, says she's looking for a job.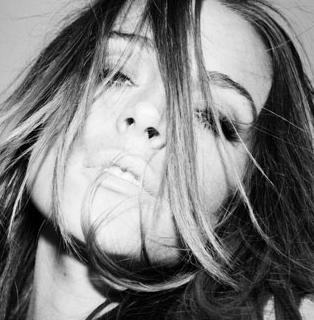 "It's scary when you realize, 'Oh my God, I'm not working. And I have a house to pay for now.' and there's been some things I've really wanted to do," she says in April's Nylon.
She continued: "Like the one movie I've wanted to do for so long is Alice in Wonderland [directed by Tim Burton]. But, um, that didn't work out it is what it is."
The 22-year-old actress, who recently fought an arrest warrant, which was recalled, goes on: "[Producers said] 'You're not right for the part, and that's it.' That's how I like to hear it…I can take it, I'm a big girl. Obviously, you don't want me. I don't want to do something that somebody doesn't want me to be involved in anyway."
But Lohan says she's "talking to a lot of people right now" — or at least trying to.
She would also love to sign up with IMG, a top modeling agency that has been home to Kate Moss, Tyra Banks and Naomi Campbell.
An agency executive revealed that he would be happy to start negotiations with her.
Ivan Bart, the Senior Vice President of IMG Models, revealed: "She's a beautiful girl and obviously knows a lot about fashion. Providing that she was contractually free, we would take a meeting."
In the meantime, Lohan has been keeping herself busy blogging.
She wrote: "I think I just got carried away. Like writing about my relationships…I didn't need to do that, because we [ Samantha Ronson ] weren't broken up and that was silly.And then if that happens again, they expect me to say, 'No,' again, you know. And I get afraid of that."
Lohan also takes a dig at Britney Spears , who's currently touring the country on the back of her No. 1 album, Circus.
"She's marketed as an entertainer, which is what she is," Lohan says. "Not necessarily as, like, an artist. And I respect that about her, cause she doesn't want to pretend."
Comments
comments