Lindsay Lohan may finally put on some weight if movie bosses have their way.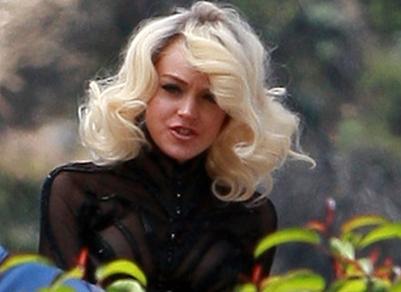 The actress has looked worryingly thing ever since her very public bust-up with on/off girlfriend SAMANTHA RONSON.
But she's now been told by the producers of new flick The Other Side to pile on the pounds in a bid to look healthier on camera.
Lindsay's bad-girl reputation and awful work ethic have forced the producers to put down a few rules. The only way the former child star could be hired for the film was to agree to gain weight, attend weekly weigh-ins, adhere to a nightly curfew during filming, and undergo random drug and alcohol testing.
A source said: "They want Lindsay looking like a normal, healthy girl, not a skeleton. So they ordered her to rest up and eat more.
The source added: "They refuse to risk her dropping out of the movie because of her problems."