It's no secret that he was one of the most anticipated guests at the 2009 MTV Movie Awards, and Robert Pattinson even ended up taking home some awards.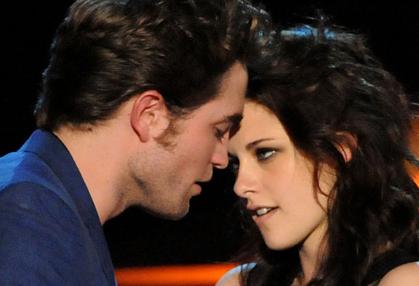 The "Twilight" actor was very gracious as he accepted his Best Fight award along with co-star Cam Gigandet, thanking his fans for their support.
But that was just the beginning – Pattinson also nabbed the golden popcorn for his Breakthrough Performance, Best Movie and Best Kiss for the vampire thriller.
In addition, Robert, along with co-stars Kristen Stewart and Taylor Lautner introduced an exclusive clip from their forthcoming film "New Moon."
Twilight stars Robert Pattinson and Kristen Stewart get this close to reenacting their characters' sultry smooch while accepting the MTV Movie award for best kiss. But the costars stopped short of locking lips at the awards show Sunday in Los Angeles.
Comments
comments