Lindsay Lohan has already replaced her friend Britney Spears as the host of a Scandinavian Style Mansion gala in Los Angeles next week.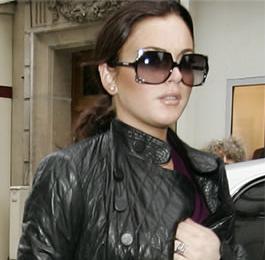 Britney Spears was asked to host the event by Danish businessman Claus Hjelmbak, but he rescinded the invitation last month (Feb08) after the bipolar pop star was admitted to hospital after an intervention with her psychologist.
Claus Hjelmbak revealed, "I personally feel that the most important thing for her now is to focus on her health and get the help she needs and deserves."
And now Lindsay Lohan has stepped up to take Spears' place at the party, which promotes Scandinavian products.
The representative of Lindsay Lohan revealed that the actress/singer has been approached to host the party.
Britney Spears celebrated her 26th birthday at a Scandinavian Style Mansion event in December (07).