Lindsay Lohan, who was previously turned down by Obama's camp when she offered help to raise funds for campaign, has slammed "Girls Gone Wild" star Joe Francis.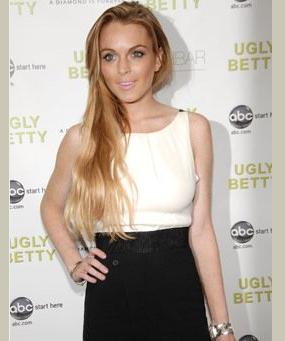 The "Freaky Friday" actress wrote a post on her blog early Saturday morning, September 20 as a reaction to Joe Francis' statement on Tuesday, September 16, that Samantha Ronson was so jealous of Lindsay's male friend that she almost punched him.
Joe Francis revealed: "Lindsay's straight. I think Sam has taken ownership of Lindsay. I think if Sam were to let Lindsay go even that much; Lindsay would revert back to being straight."
Lindsay Lohan wrote: "Joe Francis has no place in saying anything about Samantha Ronson, or anyone for that matter, especially after all the shit he has done–i don't understand why people feel the need to comment on someone else's life, and relationship when they can't even have one of their own…. Samantha doesn't like Joe Francis because she feels he's an asshole, not because she's jealous. Would you be jealous of Joe Francis????? yuck!"
The actress also indicated on her blog: "my publicist emailed me today saying that star magazine is going to publish another ridiculous story about me- then again it's not like their track record is up there with the new york times. if anything they printed was true I'd be married, pregnant with mark Ronson's child and hanging with my sister and her "fake" bo*bs all this while being dead due to an overdose…. wow! according to them i am one busy girl, even more so i am one busy dead girl!"
Meanwhile, Lindsay Lohan has earned a spot for next season's "Project Runway" as a guest judge's chair for the season premiere when the reality show moves to Lifetime in January. She reportedly taped her guest-starring role on Thursday.
Comments
comments