What's more difficult than enduring a painful breakup in the public eye?
"When you don't know you're breaking up," says Lindsay Lohan. "Really weird."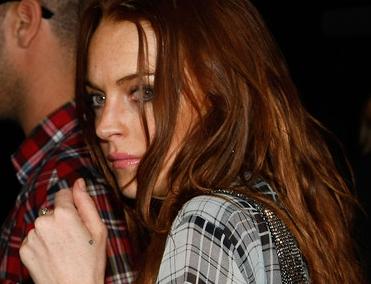 The 22-year-old actress shared her ordeal with somebody who knows all about a high-profile breakup: Ellen DeGeneres, whose split with Anne Heche in 2000 dominated celebrity news.
In an Ellen DeGeneres show airing Thursday, Lohan tells the talk show host that the breakup with Samantha Ronson, 31, earlier this month "came out of nowhere."
"I had no idea what was going on. I just hadn't seen her in, like, a week. She, like, disappeared," Lohan says.
Lohan Denies Cheating
Lohan didn't discuss what may have led to it after a "really tough night" but denied infidelity was the cause. "I don't believe in cheating on someone," says Lohan.
DeGeneres said that after her own public breakup, "I kind of lost my career for a little while and I went away … and I literally hibernated and got myself back together." She asked Lohan if she wanted to run away.
"I feel like I want to get my career back in shape," she said, adding that being away from Ronson – and not dating anybody regularly right now – may be a positive step.
Trying to Be Optimistic
"You know when people are together so much it gets really difficult and you forget who you are because you're more concerned about being with the other person," said Lohan. "I think it's been really good for me. I thought it would be so much harder and it hasn't been. My sister's been here with me."
And Lohan still holds hope that the split won't be permanent. "I really care about Samantha and we'll see what happens," she says. "Maybe when we're fully in the right place. And I love her."
Comments
comments