Lindsay Lohan has expressed her commitment of staying sober since she had reconciliation with her Dad. She won't to be snapped falling out of clubs wasted anymore.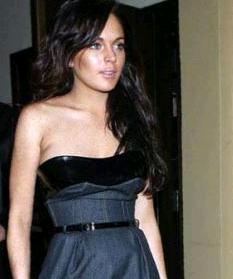 This is certainly a sign of a new Lindsay Lohan but her past are still echoes to catch up with her.
The "Freaky Friday" actress was popular for dancing on tables until the wee small hours until her wild behavior got her into trouble with the law and forced a spell in a rehab center.
Unfortunately, before that, she had signed a contract to host a New Year's Eve party at LAX nightclub and she will still have to do the honors by her contract, according to reports.
The actress also reportedly owes the management group money since her birthday at Pure nightclub was canceled.
Comments
comments