Actress-turned-singer Lindsay Lohan is said to be planning to record a Britney Spears track.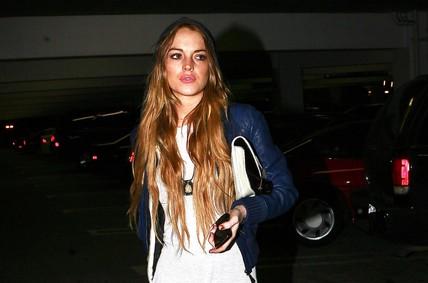 The "Just My Luck" actress reportedly wants to rework one of the pop singer's biggest hits.
"Lindsay is on the Britney bandwagon," a source said. "She is hoping to cover 'Womanizer' or 'Oops! … I Did It Again'," added the source.
Lindsay Lohan and Britney Spears became good friends in 2006, shortly after the singer filed for divorce from Kevin Federline. The twosome, along with Paris Hilton, were regularly spotted partying together in Los Angeles and Las Vegas.
Lindsay recently claimed that Pharrell Williams would love to collaborate with her.
"Pharrell is amazing. He said, 'I'd love to make a great record with you, but I want to take you out of all the elements that you're used to. Let's go somewhere nice where you can be focused,'" said the girlfriend of DJ Samantha Ronson.
Comments
comments