Lindsay Lohan has decided not to plea bargain her felony grand theft case.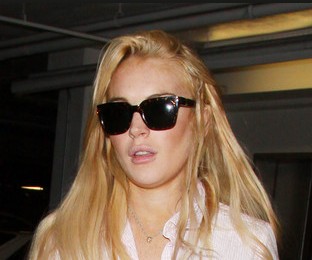 The "Freaky Friday" star was spotted while going to her agent's office. When asked if she'd accept a plea deal, which would involve jail time, she nodded in negative.
Lindsay must appear in court on Thursday. If she doesn't accept a plea deal, the case will assigned to Judge Stephanie Sautner for trial. She also plans to sue after her video at the Kamofie & Company jewelry store has made its rounds.
Comments
comments