Lindsay Lohan 's next appearance won't be in jail garb.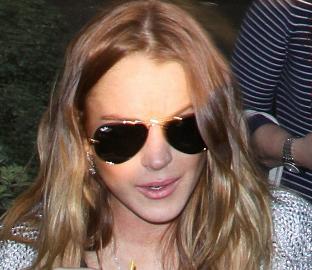 A Los Angeles Superior Court judge on Monday quashed an arrest warrant that was issued Friday for the 22-year-old "Mean Girls" star.
Judge Marsha N. Revel determined that the actress has been complying with the terms of her probation but needs to show her treatment program better documentation to avoid future court problems. The judge also noted that Lohan has not failed any drug or alcohol tests.
Lohan's attorney, Shawn Chapman Holley, presented Revel with documentation Monday morning that her client had not violated her probation. She said after the hearing that the confusion stemmed from the actress switching treatment programs.
"As you saw in court, this was really much ado about nothing," Holley told reporters after the hearing. She said she expects Lohan to successfully complete her probation.
Lohan pleaded guilty in August 2007 to two misdemeanor counts of being under the influence of cocaine; no contest to two counts of driving with a blood-alcohol level above 0.08 percent and one count of reckless driving. She was sentenced to three years of probation.
The plea came after a pair of high-profile arrests in 2007.
Lohan was arrested Memorial Day weekend 2007 after her Mercedes-Benz hit a tree in Beverly Hills. She was arrested in Santa Monica a few weeks later after the mother of her former personal assistant called 911 to report that her car was being chased by an SUV driven by Lohan.
Lohan spent 84 minutes in jail and had to perform community service and undergo drug-rehabilitation treatment.
The possibility of Lohan's appearance and arrest drew dozens of reporters to the Beverly Hills courthouse, but the actress did not make an appearance.
Comments
comments