The morning after her 22nd birthday party, Lindsay Lohan opened up about her wishes for the new year.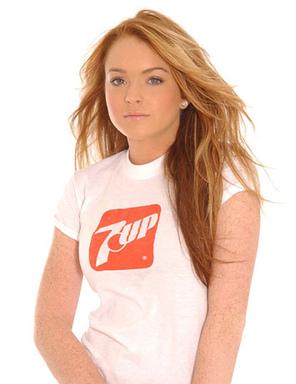 During the interview of Ryan Seacrest's KIIS-FM show, the "Freaky Friday" actress revealed, "I just want to live a happy, healthy year and continue on the path I've been on and be with the person I care about and my family."
Samantha Ronson was one of the 100 guests at Lohan's birthday bash along with Benji and Joel Madden) at Teddy's in Hollywood Wednesday night.
The actress, who wore a short pink dress and sipped Red Bull at the prom-themed party, continued that Ryan Seacrest planning the bash was "very overwhelming, but you make the best of it.
She admitted, "There were people I forgot to invite so I had to invite them!"
The birthday girl's table was covered with cupcakes, including one with a tiara. The room was decorated with red, silver, baby blue and light pink balloons.
At midnight, guests sang "Happy Birthday," as Lindsay Lohan was presented with a large cake that read "Happy Birthday, Lindsay." It featured the iconic shot of Marilyn Monroe's dress billowing up.