Lindsay Lohan, who hit the headlines by a stunning reply that she made with Jamie Lynn's pregnancy, was spotted doing a last minute shopping on Friday.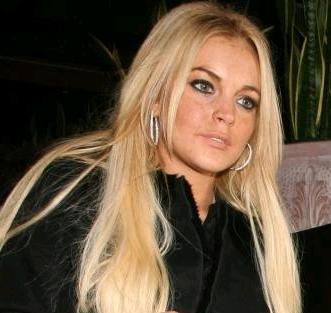 The "Freaky Friday" actress, who has been frequently seen holding a box of Ariva smoking cessation lozenge in front of the paparazzi, was seen outside Fourteen Karats LTD in Beverly Hills on December 21. She bought a Christmas gift for her younger sister, Ali.
The troubled actress also hit the Internet with her sizzling performance of stripping from her film, which you could see here.
The actress is seen gyrating and pole dancing in stiletto heels and not much else in a sequence taken from her film "I Know Who Killed Me."
The 2007 thriller film also starred, Julia Ormond, and Chris Sivertson directed Neal McDonough the film. This is Lindsay Lohan's second film starring as both twins, the first being "The Parent Trap".
Meanwhile, her former boyfriend Riley Giles told how the wild-child actress craved marathon nights of lust as she broke off her lethal love affair with drink and cocaine, saying, "Lindsay's definitely a nymphomaniac… We once did it four times in a row straight. That was crazy. Lindsay was insatiable. We'd go at it for hours. She'd have worn out most guys."
Comments
comments