"Seven Pounds" is his son Connor's first film, but Tom Cruise opted not to attend the premiere in L.A. Dec. 16.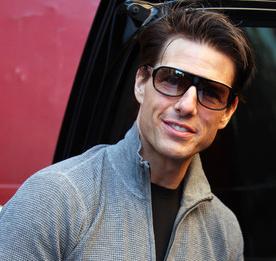 The reasoning for skipping 13-year-old Connor's big-screen debut, in which he plays a younger version of Cruise pal Will Smith: Tom Cruise opted to stay in New York to continue the publicity blitz for his film "Valkyrie."
His representative Cheryl Maisel revealed: "As you know, Tom and Will are great friends. Tom is in New York on a publicity tour for his movie."
That much is obvious, but why not support Connor, who was specifically invited to attend the festivities along with some of the other kids in the film?
A source revealed: "It comes as such a surprise. When Connor was filming ('Seven Pounds') Tom was so excited and proud of him. It's sad Tom didn't fly out for the evening. He could have missed one night of publicity to support Connor and Will."
It wouldn't be the first time Cruise did a cross-country sprint: last December he flew from L.A. to New York and back to support Smith at his "I am Legend" premiere.
Comments
comments