Lindsay Lohan just posted a photo of herself on Twitter dancing in panties to Michael Jackson's music as a tribute to the deceased singer?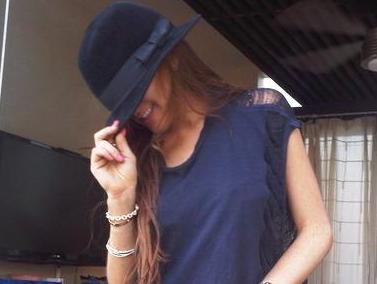 It is a strange tribute, and not just because of the freckles on her thighs. You could see the picture here.
"MJ was playing when this was taken, I'm not that much of narcissist," Lindsay wrote with the post.
She was also spotted with Samantha Ronson as they both paid tribute to Michael Jackson with their choice of clothing while they went out to dinner at Matsuhisa sushi restaurant in LA last night. Lindsay wore a very MJ-eque jacket while Samantha's vintage tee did the talking.
Meanwhile, Lindsay Lohan recently leaving home, then boarding a plane at the Van Nuys airport. Lohan got on the plane, then got off and went inside the terminal while having what appeared to be a very dramatic conversation. Eventually the actress got back on the plane.
Comments
comments