Lindsay Lohan is causing controversy in her bid to become a fashion consultant, according to a new report.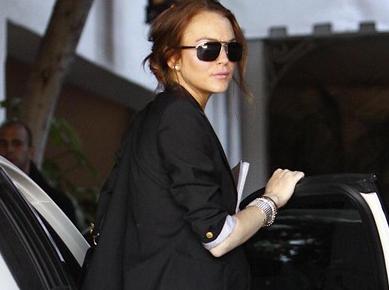 The actress is reportedly in Paris, France, talking to the House of Emanuel Ungaro about signing on as a "creative consultant" for the fashion line.
But Lohan's plans have apparently angered the brand's head designer, Esteban Cortazar.
"Esteban is threatening to leave the company if they bring Lindsay on as a consultant," a fashion insider told the New York Post's Page Six gossip column. "It has been a revolving door of designers there and if he leaves, his team will go with him."
"Ungaro," added the source, "thinks Lindsay is going to bring the company new energy and new buzz, but she is going to be the nail in the coffin. Nobody will take them seriously ever again."
A representative for the House of Ungaro did not return our calls or e-mails. A lawyer for Cortazar had "no comment."
Comments
comments