Showing he's clearly done with high school, Zac Efron is graduating from Disney to HBO, as he signs on to make a cameo on Entourage in the upcoming season.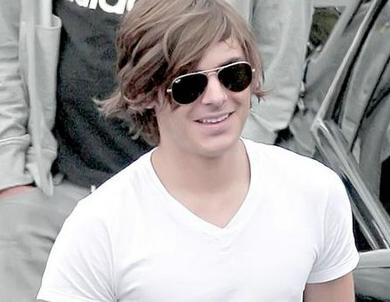 The channel confirmed the appearance and he filmed scenes at the Beverly Hills Niketown store on Tuesday morning.
He was spotted wearing plain white shirt and sunglasses at Niketown in Beverly Hills before the store opened. A Niketown employee was quoted as saying: "He was filming a scene and talking on his cell phone. None of the other Entourage cast was here. He was really nice."
In fact, Zac stopped filming for a while to pose with "Entourage" regular Jeremy Piven and a toddler for a photo session. Shortly after "he left in a limo with another guy," said an eyewitness.
Season six of Entourage is slated to premiere on HBO July 12. Other anticipated celebrity guest stars appearing as themselves in season six include musician Lil Wayne, superstar athletes Tom Brady and LeBron James and TV auteur Aaron Sorkin.
Comments
comments