Enjoying a midday lunch outing, Miley Cyrus and Justin Gaston dropped by Mo's Diner for a bite to eat in Toluca Lake on Tuesday (June 2).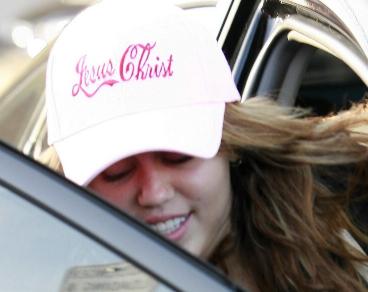 The "Hannah Montana" starlet and her underwear model beau made separate exits upon finishing their meals, looking intent on not being photographed together on this particular day.
Meanwhile, Miss Cyrus has been busy on her Twitter congratulating pal Mitchell Musso on his new album.
The Disney damsel tweeted: "congrat @mitchelmusso!!! Your record is really awesome! Welcome to hollywood and walk away are my 2 favs! So proud of you! whoo #2 on itunes."
Continuing on with her enthusiastic posts, Miley added: "I think I'm gonna come to your show on the 5th! whooooo hooo!"
Mitchel responded: "Miley You're the Best Friend In the WORLD!!!"
Comments
comments