Lindsay Lohan got a major surprise this holiday season as she shared a family secret on her MySpace blog.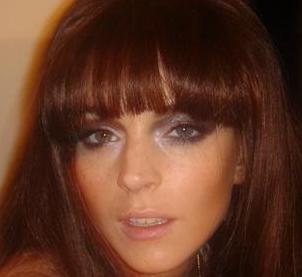 On Tuesday the actress revealed on her MySpace blog: "My father just let my family and I know, amongst others that he had another child after my little sister Aliana, or maybe he had it before Aliana?? either way, he cheated on my mother and that really sucks…"
Reports that Michael Lohan, father of Michael, Lindsay, Ali and Cody Lohan, might have had an illegitimate child surfaced in June when a woman named Kristi Horn claimed that she'd had a daughter by him 13 years ago.
On her MySpace blog, Lohan sends her love to all of her family members except her father. She also reveals that she'll be spending the holidays with her girlfriend in LA.
She wrote: "I love my Mom, Aliana, Cody, Michael, and my Nana Sullivan!! I will be missing them this Christmas as it is the first one I am spending away from home. I am spending it with Samantha in Los Angeles."
Lindsay Lohan also praise Britney Spears for her 2008 comeback as she wrote: "Spears is an amazing talent, and she has gone through a lot, (just as i have) in the public eye…YAY Britney for just being you and still following through with your dreams."
Comments
comments