Previously reported getting a new tattoo after splitting from lesbian girlfriend Samantha Ronson, it has just been revealed that the new tattoo Lindsay Lohan etched to her body is Marilyn Monroe's quote.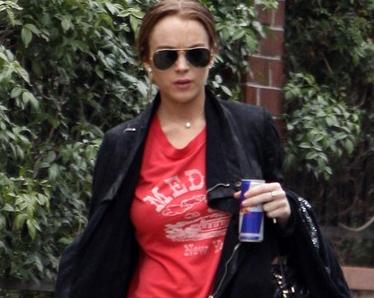 A source states the 22-year-old beauty went to the Shamrock Social Club in West Hollywood last week, getting her wrist tattooed with the words "Everyone's a star and deserves the right to twinkle". There are also yellow, blue, and green stars around the words.
Last year, while recreating Monroe's 1962 [email protected] photo shoot for New York magazine, the "Mean Girls" actress admitted that she really adored the Hollywood legend. She said that Monroe was a "prime example of what this industry can do to someone".
In related news, Lindsay Lohan reportedly has been struggling to recover from her sadness after ending her romance with Samantha Ronson last week. "She feels alone. All of their mutual friends have turned on her; she's 22 but this would be tough to handle at any age," a source says.
Recently, Lindsay and Sam accidentally met when they were having dinner at the same West Hollywood restaurant. E! Online reported that the young actress and her mom Dina Sullivan had dinner at Cecconi's restaurant on Sunday, April 12. Meanwhile, the 31-year-old deejay joined her fellow friends at the Italian joint after deejaying all weekend in San Francisco.
Comments
comments