Robert Pattinson proposed to 'Twilight' co-star Kristen Stewart.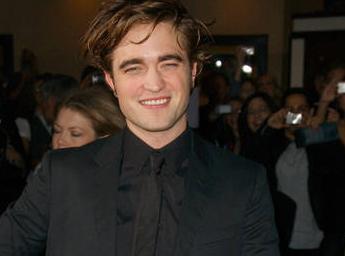 The 18-year-old actress – who is dating 'Will and Grace' star Michael Angarano – said Pattinson was so "into" his character while filming the vampire movie he convinced himself he was in love with her.
She said: "Rob is very mysterious and very intense – and totally crazy. He proposed to me one day!
Pattinson added: "I can't believe I did that! That's really getting into character. It's pretty extreme."
Most girls would kill to be in Stewart's position, but she insists there is nothing "going on" between her and Pattinson, 22.
Stewart said: "I'm sure he's proposed to loads of girls before. He's a complete jokester!"
Pattinson agrees: "My favourite chat-up line when I was younger was to go straight up to a girl and say, 'Will you marry me? I don't want to mess around'.
These days, Pattinson is less outrageous, but claims he will never be as clean-cut as 'High School Musical' star Zac Efron.
He said: "I don't think I could be the new Zac. I've met him and he's really good at not offending anyone. He's a really cool guy in reality.
"He'll never do anything that'll be misconstrued. No one will ever say, 'Oh that guy is an idiot.' There's nothing bad you can say about him, whereas I'm told I'm an idiot – frequently!"
Comments
comments