Lindsay Lohan is begging the paparazzi to stop asking her if she's split from girlfriend Samantha Ronson as she assured her fans that she'd write the news herself on her blog if they ever broke-up.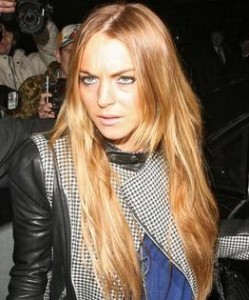 Rumors have swirled about the couple's relationship status since they began dating earlier this year (2008).
They have repeatedly denied splitting, and the "Freaky Friday" star has once again taken to her MySpace blog to "prove all the liars wrong" less than a week after slamming previous break-up reports.
The actress wrote: "[The paparazzi] should just stop asking altogether, once and for all if she and I are broken up because frankly, if we ever, ever did… I would say it before they could even think of asking… I'd say it here probably… I say everything here on MySpace."
The actress also wrote: "I was out with my friend Jamie and paparazzi wouldn't stop asking me where Samantha was. I'm not writing this blog because I feel like I need to prove that I'm with my girl to anyone at all. It's just annoying. And I want to vent."
Comments
comments