Miley Cyrus still has nightmares about her troubled pre-teen years when she was relentlessly bullied by "big, tough girls" at her school.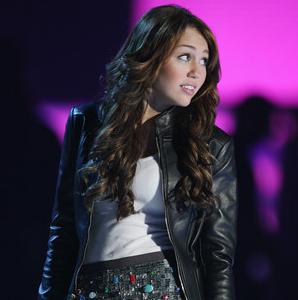 The pop star/actress speaks about her school torment in new book "Miles To Go", admitting she was an easy target for the mean girls because she was "scrawny and short".
On one occasion, the bullies locked her in a restroom.
She recalled: "They shoved me in… I was trapped. I banged on the door until my fists hurt. Nobody came."
And she reveals the bullies really started to worry her when it was clear they wanted to do her harm in the school cafeteria.
She added: "It seemed like Operation Make Miley Miserable was escalating to a new level… They started cussing me and telling me to get up. I sat there frozen."
Hannah Montana saved Cyrus from further attacks as it was shortly after the cafeteria encounter she landed the TV show and left the school.
Comments
comments