Madonna is "intoxicated" with her rumored lover Alex 'A-Rod' Rodriguez.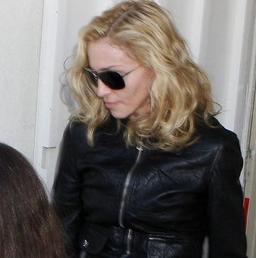 The 50-year-old singer, who has yet to officially confirm she is dating the baseball star, is reportedly infatuated with 33-year-old Alex but isn't sure her feelings will last.
A source revealed: "Alex and Madonna are very, very cozy. Yes, they are intimate, and they are intoxicated with one another. Alex can't get over that he's with Madonna."
The source continued: "This isn't a deep and serious love affair. It will last as long as Madonna wants it to. She could get five or six years out of it – but only if it's in her best interest to keep him around."
It has also been revealed the pair, who were both in Mexico City last weekend, are not planning to move in together but do want to near each other in New York.
The source added: "Before his divorce, Alex was searching for houses on the Upper East Side and Madonna offered to help him. She wanted Alex to have a big house that would be suitable for kids, and she didn't want a building with a nosy doorman who would talk. Madonna wanted a place where they could go and be together without prying eyes. They don't want to be in the same apartment, but they do want to be near one another."
Comments
comments