Oprah Winfrey has admitted that she's "fallen off the wagon" of healthy living as her weight shot up to 200 pounds.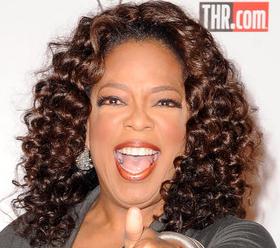 The talk-show host has shared the details of her recent struggles with an out-of-balance thyroid and how the condition made her develop "a fear of exercise in January's "O" magazine.
Miss Winfrey revealed that she's gained 40 pounds since 2006, when she weighed 160, saying: "I look at my thinner self and think, 'How did I let this happen again? I'm embarrassed. I'm mad at myself."
Her weight and height put her body mass index at 31.8, which is obese, according to the Centres for Disease Control and Prevention.
She wrote: "When it comes to maintaining my health I didn't just fall off the wagon. I let the wagon fall on me. I didn't follow my own fundamental rule of taking care of self first."
The 54-year-old presenter, who is regularly named as one of America's most influential people, has carried on a very public battle with her weight.
Miss Winfrey famously achieved success with a liquid protein diet in the late 1980s, and wheeled a wagon loaded with fat onto the set of her talk show in 1988 to represent her 67-pound weight loss.
In 2005, Miss Winfrey admitted that she starved herself for four months to lose weight. Ever since, her weight has yo-yoed. S
In 1994, she finished the Marine Corps Marathon and by 1996 hired personal trainer Bob Greene, saying her roller-coaster weight saga was over.
But now, Miss Winfrey, a prominent supporter of President-Elect Barack Obama, finds herself tipping the scales again, telling AP Television last week that she has yet to choose a gown for his inaugural ball next month.
She added: "I had a dress on the vision board, but I'm not sure that's gonna fit. So I have to work on something else."
Comments
comments