Reese Witherspoon, who previously revealed on co-actor Joaquin Phoenix and Christmas details, graced the cover of Sunday's issue of Parade.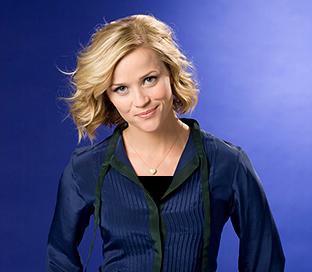 The stunning actress, who has upcoming seasonal comedy "Four Christmases" with Vince Vaughn, talked about her divorce with Ryan Phillippe, feeling unsure about marriage with Jake Gyllenhaal and the biggest detriment in her life — tabloid fame.
Here are the highlights of her interview:
On her divorce with actor Ryan Phillippe, the actress revealed: "There are things in my life that are hard to reconcile, like divorce. Sometimes it is very difficult to make sense of how it could possibly happen. Laying blame is so easy. I don't have time for hate or negativity in my life. There's no room for it. When you make wrong choices, you have to take responsibility for them: 'What part of this do I own?' I struggle to figure out what made me make those choices. All I can hope for is that I've learned something from it and won't make the same choices again."
On the biggest problem in her life, the actress shared: "The biggest detriment of my life is tabloid fame. It removes me from people. When I first meet someone, it is so hard for me to overcome everything they've read about me. It's not fair. It's difficult, because I'm the kind of person who just wants to hug people."
On giving her kids a good value system, the actress replied: ""I'm teaching the children what we were taught growing up–a real set of rules, discipline, and love. Children thrive with a sense of structure, and they're frightened without it. The ways you behave, how you speak to other people–those things don't leave you… The other day my son said to me, 'Mama, why do I have to take off my hat in the house?' I was like, 'Because it's respectful. That's why you take off your hat.' And he goes, 'And I always have to take off my hat in church, too!' It really bothered him. But those values sustain a life. Respect. Faith. Empathy. Compassion."
On what life would be if she wasn't an actress, the actress said: "I loved Stanford, and I wish I had gone back and finished. Today, if I were not an actor, I'd probably be a social anthropologist or a psychologist. I have an endless curiosity about people. But then I think, 'I've been very lucky. I don't regret the path I went on in life'.
On marriage, the actress added: "Family is all we have in life, but I don't know how I feel about marriage. Obviously, I'm not far enough out of being married to think about doing it again. You sort of reconstitute your family. You find a family, with people who come into your life for a reason."