Madonna is claiming more than £5 million damages over publication of private photographs of her wedding to film director Guy Ritchie, according to a report.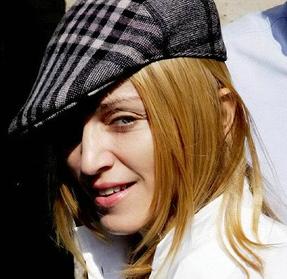 The wedding pictures, which were taken at a "wholly private" event on Dec 22, 2000, were copied "surreptitiously" by an interior designer during work at her home in Beverly Hills.
The star's barrister, Matthew Nicklin revealed that no photographs of the marriage had ever been published anywhere in the world until October 19 this year.
On that date the Mail on Sunday published 11 photographs over the front page and a double-page inside spread.
Madonna, who recently divorced Ritchie, was given no warning, according to the star's lawyer.
He revealed: "She was ambushed, for the simple reason that if the Mail on Sunday had told her what they intended to do, the claimant would have sought and obtained an injunction."
He said that after publication Madonna launched legal proceedings seeking damages "in excess of £5 million, being the estimated value of the photographs".
The lawyer also said that the newspaper, which paid £5,000 for the photographs, "makes no attempt to defend what it did" and admitted breach of privacy and copyright.
The judge entered judgment in Madonna's favor on the issue of liability. Further proceedings to assess the damages to be paid are expected to be heard at the High Court next year.
Mr. Nicklin told the court that the only photographs taken of the wedding at Skibo Castle in the Scottish Highlands were by world-renowned photographer Jean-Baptiste Mondino.
The lawyer also declared: "Whilst the claimant was having interior work done on her home in Beverly Hills, one of the interior designers, Robert Joseph Wilber, surreptitiously gained access to the photograph album and copied at least 26 photographs."
He added that it was now clear on October 15 a woman "who we now know is Bonnie Robinson" supplied 26 photographs to the Mail on Sunday.
Those photographs had "essentially been stolen by Mr Wilber from the claimant's home".
Ms Robinson, who lives in Los Angeles, was paid "just £5,000" by the Mail on Sunday for the photographs.
The photos published in the newspaper were cropped so the fact that they were "photographs of photographs" was hidden from readers.
Madonna will donate any damages awarded to her as a result of today's judgment to the charitable foundation Raising Malawi, her spokeswoman Liz Rosenberg confirmed.
Comments
comments