Jennifer Aniston says the "insatiable" interest in her love life is "ridiculous" because the actress appeared to be sick of her love life being news.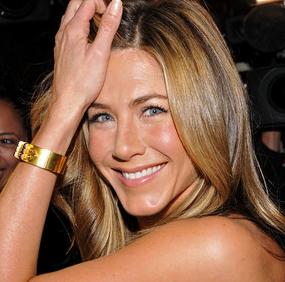 The 39-year-old actress, who is currently dating "Gravity" singer John Mayer, hates being constantly questioned about her relationships and wishes people would concentrate on her career.
She revealed: "I think it's ridiculous, the interest in my life. There's just this insatiable need. I also haven't had a movie in a long time, so hopefully this is going to create something else to talk about and realize that I have a job, and I'm an actress."
She explained: "I am honestly getting sick of it, and I feel like telling people, "You know what? It's none of your f***ing business. Seriously, it's enough."
Jennifer Aniston, who currently stars alongside Owen Wilson in new film "Marley and Me", also said she hopes the romantic comedy will help remind fans of her acting ability.
She added: "I think sometimes people lose track and they forget, 'God, this stuff is hard'. And then you see a movie that reminds you – life isn't what you always imagine it to be. Life is what it is."
Comments
comments