Madonna, who previously sparked Christmas truce with former husband, and  Guy Ritchie, 40, have finalized the financial details of their divorce settlement, under which Madonna will pay Ritchie between $76 million and $92 million.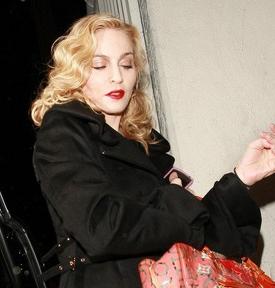 Liz Rosenberg, who is the spokeswoman of the singer, revealed that the figure includes the value of their country home Ashcombe, in western England, as well as the couple's London pub, the Punchbowl.
She said: "I'd assume it's one of the largest payouts ever in a divorce settlement."
The couple is in the process of finalizing custody arrangement details of their two children together, Rocco, 8, and David, 3.
The nearly eight year old marriage between Madonna and Guy Ritchie ended on Friday, November 21, after a London court granted a preliminary decree of divorce.
Madonna's representative has denied recent press reports that the former couple plan to spend Christmas together, adding that it is not true.
Comments
comments