Maggie Gyllenhaal, a Hollywood actress and new mother, is the latest spokesmodel for Agent Provocateur the raunchy underwear firm.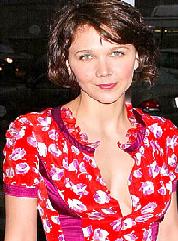 The "Stranger Than Fiction" actress will appear in videos for the British company's online advertising campaign.
Last year (06), Kate Moss' appearance in an Agent Provocateur short movie proved such an attraction which result the firm's website crash.
Maggie Gyllenhaal is presently filming The Dark Night, which is the sequel to Batman Begins, where she takes over the role of Rachel Dawes from Katie Holmes.