Songwriter and producer Kara DiaGuardia was appointed the fourth judge Monday, August 25, for the upcoming season of American Idol. While her appointment may have corrected the gender imbalance in the judges' panel, it has also stirred fears of catfights.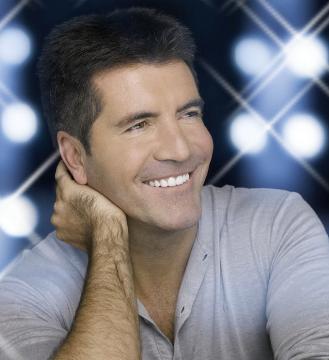 Simon Cowell declared that he welcomed catfights between newly appointed judge Kara DiaGuardia and a turf defending Paula Abdul during the first round auditions for American Idol in Manhattan New York on Tuesday, August 26.
He revealed: "I love catfights. I encourage them. It's no fun if everyone gets along."
He added: "I wouldn't have recognized Kara by the way Paula described her. I was expecting someone maybe 50 years old, about 180 lbs., maybe a bit of gray hair."
Simon Cowell's wish, however, may not be easily fulfilled because Kara, speaking on Ryan Seacrest's morning show on Monday, said she thinks highly of Paula who helped her advance her career.
Ryan Seacrest explained: "Let's clear the air. Paula and Kara are great together. They used to live together and Paula helped her out years ago. Now the two of them are on the same team."
During yesterday's announcement, "American Idol" producer Simon Fuller described Kara as a ""smart, sassy lady," who will "bring a new level of energy and excitement to the show."
Simon Cowell described the new judge: "Kara has a good reputation of A, having hits; and B, having an opinion. And that's a good combination. And she's cute."
On the judging technique of the new judge, Paula Abdul revealed: "I know Kara, and she speaks her mind — so she will be speaking her mind."
Simon Cowell sniped: "That's a nice way of saying she's b**chy." His remark elicits a "Whooooooooah!" from Jackson.
Kara DioGuardi reacted: "Then what are you if I'm b**chy?"
Simon responded: "Sincere."
Meanwhile, Simon Cowell added that they hadn't fully decided how ties will be broken in the audition process. In past seasons, two out of three judges had to agree to advance aspiring pop stars to the Hollywood round.
Comments
comments